Annual Dust N' Shine Event at The Forney Museum
Join us at the Forney Museum in Denver as we help keep exhibits looking great.
Saturday, November 18 at 9:00 AM. Lunch afterwards at the Blue Moon Brewery. Hope to see You there!

Alan Saltzman Memorial Drive
Saturday, October 14, 2023
Meet at The Fort Restaurant in Morrison, 9 AM for 9:30 Departure.
The Fort is located at 19192 Highway 8, Morrison CO. We'll stop to have a look at the eclipse, so please bring your Eclipse glasses. Lunch is at the fabulous El Rancho Colorado Restaurant in Evergreen.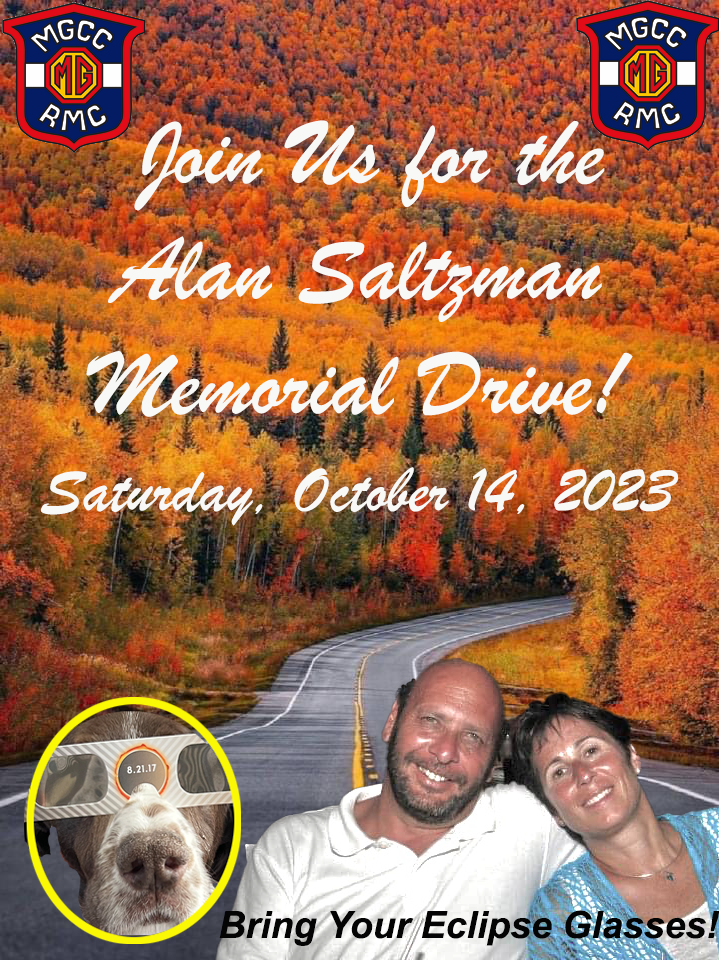 Phil Striegel's 95th Birthday Party
Phil's 95th birthday is August 20th. Phil has sold his 2 MGB's but has fond memories of driving them. He currently resides at Brookdale Assisted Living at 3455 S. Corona Street Room 312, Englewood, CO 80013-2898.
The family would like to have a parade of Little British Cars drive through the drop off zone on Sunday afternoon, August 20th at 2:00PM, After the car parade we will park our cars and adjourn to the Bistro for birthday cake with Phil. Please RSVP to Al Wulf.
2023 MOAB Trip to Black Hills, SD